STROMOVKA CENTER parking system
Visitors
2 hours free
possibility of repeated entry for 2 hours free of charge
Sat-Sun (holidays) 5 hours free
Each additional started hour 50 CZK
Mo - Fri7:00 - 22:00
Residents
CZK 20 / night* only on the basis of a concluded parking agreement
20:00 - 8:00parking only -2
Contracted parking
CZK 3,500 / month without VAT
nonstopparking only -3
Park without problems
Parking is now free for 5 hours for our customers.

The Stromovka center offers a three-story underground car park, which provides up to 500 spaces for customers and 150 spaces forresidents. You can use our parking 24 hours a day, 7 days a week.

You can reach us by car from Strojnická and Veletržní streets. You can park in the underground garages, in which clear navigation will take you directly to your parking space.


Parking for customers
All customers of the center have the first
2 hours
of free parking on weekdays and
5 hours
free on weekends and holidays. Every other started hour costs50 CZK.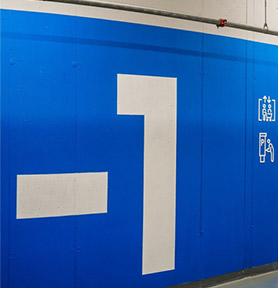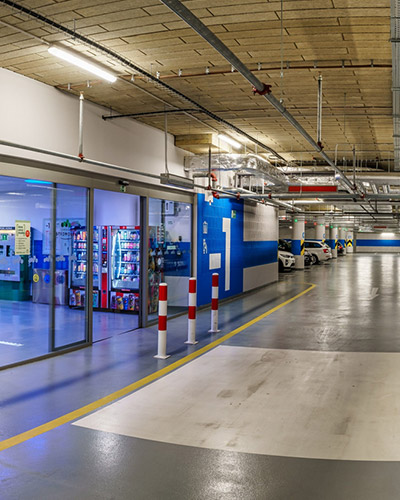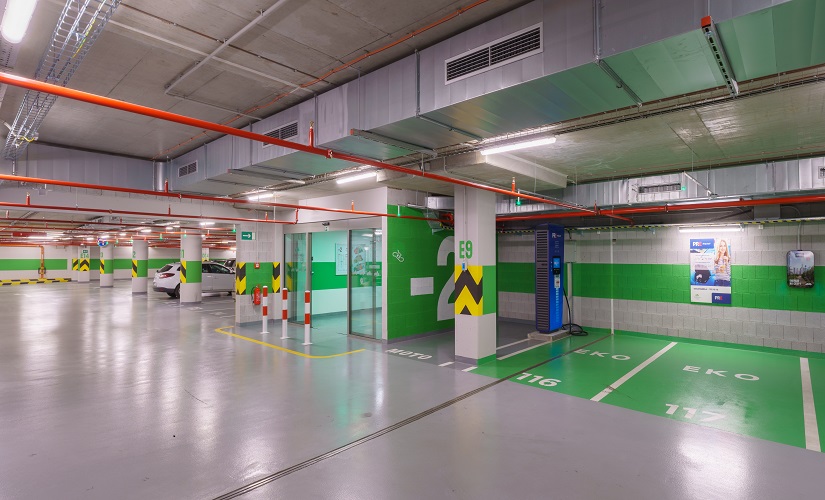 Parking for residents
Locals can park with us overnight for 20 CZK for the whole night. The condition is the status of a resident in Prague 7 and a valid authorization for parking in the blue zones. You can learn more about the possibility of residential parking HERE.

Parking outside opening hours
You can park in the Stromovka Center outside our opening hours. In case of the closed entrance, use the entrance from Strojnická Street, where youwill be allowed to enter after pressing the button for communication with the car park administration. If you need to leave the car park outside the opening hours of the center, use the main entrance from the street at Studánka, where please contact the building security via intercom.